Hosted Virtual Workspace

sysWorkSpace | Workspace as a Service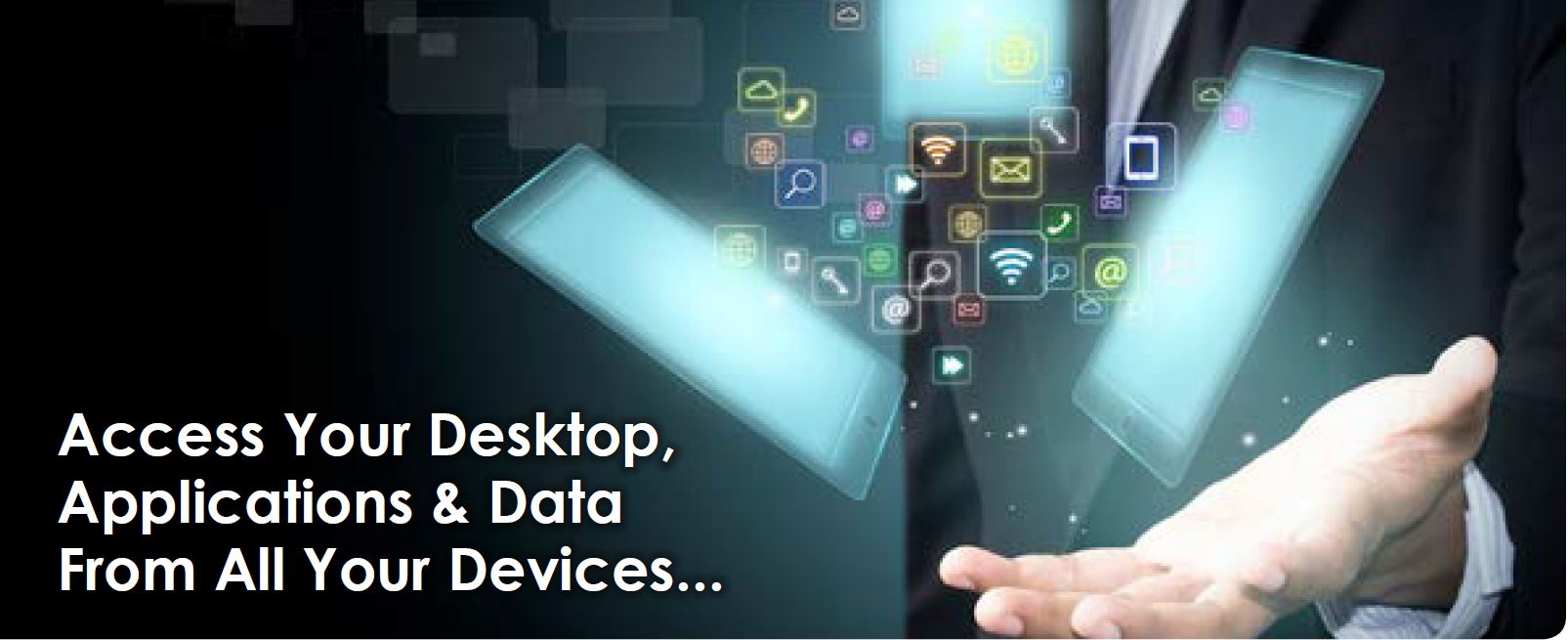 sysWorkSpace is our Workspace as a Service solution that acts identically to the desktop you use today. The difference? Your workspace stays in the cloud. Simply access it from any connected device to work with your files and applications... from the road, at home or when meeting with a client.
Quick & Easy Access from Anywhere
Access your desktop, files and applications from all your devices. Our responsive solution connects you very quickly to your workspace
Consistent user experience across your PC, laptop, tablet and smartphone
Simplifies IT Management
Includes all OS, desktop and application support and updates
Includes all IT infrastructure, storage and data backup
Supports Bring Your Own Device
Allows for easy management of your IT network — end users, servers and applications — via sysWorkSpace Control Manager, our single-pane-of-glass provisioning tool
Enhances Data Security & Business Continuity
Your applications, files and desktops reside in our secure cloud environment: SYS IT data centers are SSAE-16 Type II, TIA 942 Class 4, PCI DSS, HIPAA and Sarbanes-Oxley certified
Supports company disaster recovery plans by keeping all data secure and readily availablesys
The sysWorkSpace Solution
Your Desktop in the Cloud | It's your desktop in the cloud, accessible from all your devices. From your workspace, you are connected to all of your files and applications.
Line of Business Application Hosting | We host 1800+ titles, from household names to specialized solutions built by our customers. We keep them backed up and supported.
Microsoft Office 365 | As a Microsoft Shared Computer Activation Partner, we support Microsoft Office 365 in the sysWorkSpace environment.
sysDrive | Easily and securely share files with colleagues and clients. Work on your documents offline, knowing they will auto-sync back to your sysWorkSpace when you access the internet. Never worry about sending emails with large attachments as sysDrive makes it hassle-free.
---
Data Centers and Security

SYS IT services operate out of a redundant network of private Tier 4 data centers.
A reliable infrastructure is critical in cloud environments. SYS IT uses only best-of-breed solutions and equipment. Our HP Blade Systems are setup in highly available clusters. Our network is made redundant and secure for any type of data with NetApp RAID configured SAN storage and full ISP/fiber power failover. Business continuity is assured, as all snapshotting and replication services are managed and kept offsite.
Security & Compliance
SYS Cloud service and support operations are SSAE 16 certified
Our data centers are Tier IV, geographically diverse and highly redundant
Certifications: SSAE-16 (SOC I Type II), TIA 942 Class 4, PCI DSS, HIPAA & Sarbanes-Oxley
Network Security
Industry leading technology secures the network against web-based threats: SSL and the RDS gateway VMs control and provide end-to-end session encryption HTTPS | Firewalls block all unauthorized traffic
Multiple anti-virus services provide advanced security: GFI scans executables and other incoming data for malicious content | Windows Firewall or equivalent is enabled universally | Edgewave monitors Hosted Exchange platform
The latest security updates are first tested and then applied at least once/month
Application Access
Managed and controlled application availability: Custom applications are made available by SYS IT, and the customer controls user access
sysWorkSpace and Microsoft Active Directory prevent unauthorized applications from communicating directly with other applications and/or services running on remote computers
Applications are monitored and controlled to ensure proper patch/update compliance